Social Media Law
Technology has created new channels for marketers to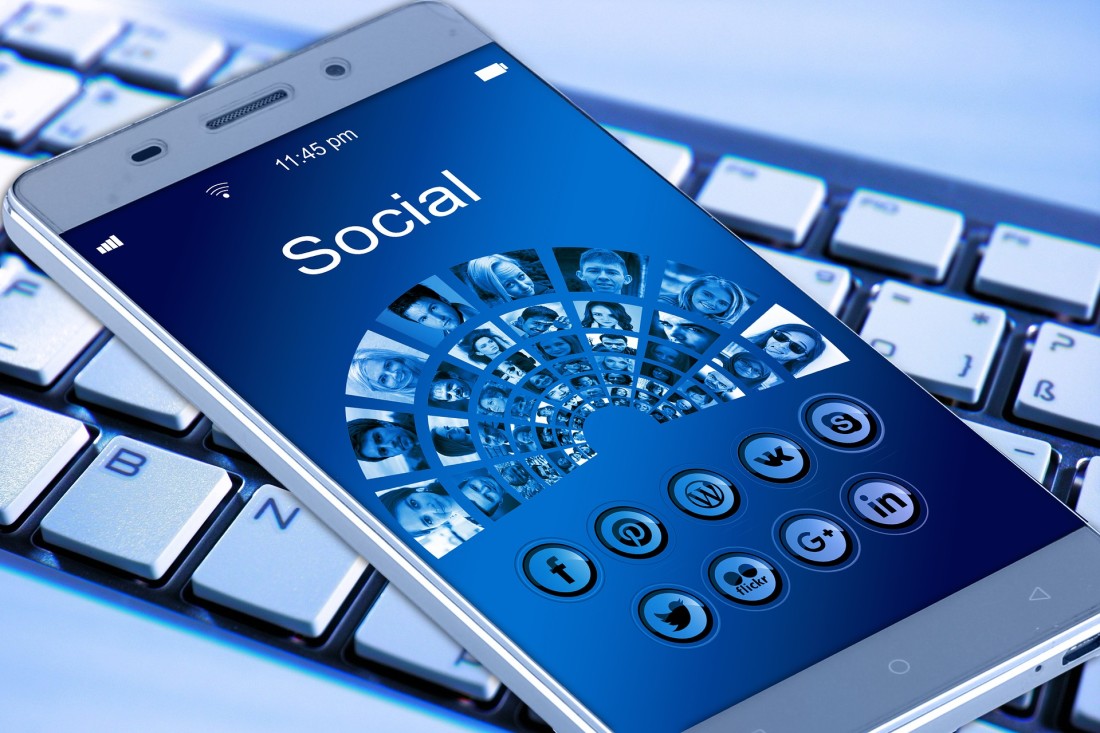 interact with consumers. Social media campaigns and promotions have quickly become essential to a company's integrated marketing efforts. While social media presents unique opportunities, sophisticated legal compliance advice is of critical importance. Marketers and brands must be mindful that social media is still commercial advertising and traditional advertising laws apply. While these channels have their own requirements, compliance obligations relating to advertising claims, consumer endorsements, use of trademarks, celebrity images, and the like remain of paramount importance.
Our goal is to help our clients address their compliance needs while they seek to optimize their use of social media. To that end, our social media lawyers help clients structure social media promotions on Facebook, Twitter, YouTube, Pinterest, Instagram and other popular social media sites. We also advise clients in the areas of consumer endorsements and how to avoid the pitfalls inherent in leveraging user-generated content for product and service testimonials.
Facebook Promotions
Facebook continues to revise its Promotion Guidelines. It is imperative that any brand wanting to conduct a promotion on Facebook work with an attorney that understands the latest Facebook Promotion Guidelines to ensure that the promotion not only applies with relevant federal and state laws but also the latest platform guidelines.
Twitter and Tweets
The 140-character limit on tweets presents a significant challenge to the legality of Twitter-based promotions. Generally, for a Twitter user to be eligible to win a prize, he or she must follow the account giving away the prize and then retweet the promotion or incorporate it into his or her tweets. Ensuring the promotion complies with Twitter Contest Guidelines is not enough to ensure the legality of your sweepstakes or contest. The Federal Trade Commission has updated the Dot Com Disclosures to make it clear that regardless of the small amount of space (or characters) available, traditional rules of advertising and promotion still apply. Working with an experienced Social Media Attorney is critical to minimize the risk of investigation, fines, and litigation.
Maintaining Compliance Across an Evolving Medium
Since social media impacts hundreds of millions of people on a daily basis, it's easy to forget that it's less than a decade old. Because social media is such a new medium, the way it's regulated by federal and state agencies and the platforms themselves are still evolving. Our social media lawyers stay abreast of social media law developments and work to help ensure your company's campaign is compliant.
Social media presents many exciting opportunities, as well as plenty of challenges. If you want a social media law firm that can help you make the most of every opportunity and handle any challenge, contact us to discuss your company's social media needs.
Click here to view our most recent webinar:
Digital Social Media Promotions Law Update
When strategizing how to use social media as part of an advertising campaign from YouTube video contests to user-generated content to Facebook and Twitter promotions, contact us:
Media Mentions/News
December 10, 2020

September 1, 2020

August 13, 2020

April 1, 2019

April 6, 2018

September 19, 2016

January 7, 2016

July 31, 2015

December 23, 2014

December 9, 2014

October 10, 2014

September 30, 2014

June 26, 2014

February 6, 2014

October 1, 2013

January 1, 2013

March 13, 2012

March 7, 2012

December 12, 2011
Events
May 16, 2019

June 26, 2018

September 25, 2015

October 10, 2014

January 29, 2014

Commercial and Federal Litigation Section, NYSBA Annual Meeting

Social Media & Recruiting: Legal Considerations & Risks

November 19, 2013

The Conference Board

Legal Ethics and Social Media

October 1, 2013

Advertising Self-Regulatory Council's NAD, CARU, and ERSP Annual Conferences, New York, New York

December 7, 2011

Texting, Toggling, Tagging, Tweeting: Copyright, Trademark and Advertising in New Media

2010

Co-Presenter @ American Bar Association 25th Annual Intellectual Property Law Conference, Arlington, VA

WEBINAR: Blogging, Tweeting, Endorsing, and Disclosing: The New FTC Guides

December 9, 2009

The Lustigman Firm Webinar
Articles & Alerts
Publications
September 1, 2020

New York Law Journal

December 23, 2014

Inside Counsel

December 9, 2014

Inside Counsel

October 1, 2014

Inside Counsel